Wahluke Slope's eldest reigning vineyard couples with youngster winemaker.
*Bottle #114: El Corazon 2010 Firsh Crush Cabernet Franc, Weinbau Vineyard, Wahluke Slope
*Price Tag: $28
*Running Tab: $1,435
*Retailer: The Winery, Walla Walla

A handful of folks might already know about how I find Spencer Sievers of El Corazon Winery in Walla Walla to be feverishly hunky, including my loving, live-in manfriend and a few of Sievers' winemaking colleagues whom I also work with. I should blush, but I'm rather shameless and so is he – shirtless on his winery Web site, I do declare. He's just asking for it!
With that disreputable proclamation out of my system, there is one more truth — the kid produces sound juice. He also does so with a seemingly short attention span. The man is in the midst of raising a family, running his own winery business and making wine for several other Walla Walla producers on the side. He's captivating with his raw energy and enthusiasm for the loves in his life, both his crew at home and at the winery.
El Corazon Winery was started after Sievers knocked out his first harvest (for Reininger)  and joined forces with his pal, Raoul Morfin, to bring a little flavor of their own to the emerging Walla Walla wine scene. Eighth grade Spanish learned me good to know the winery's name translates into "the heart," a blatant testament to the passion behind the wines that are handcrafted under this label.

In the trenches of the food and beverage industry.
NOTE: This is my attempt to pitch to the Huffington Post via a slightly stretched thin connection. If they won't run it, then damn it, my blog will!
The name Robert Parker, Jr. is synonymous with the judgment of wine.
Parker, who thrust himself into the limelight via a raving review of the negatively disputed 1982 vintage in Bordeaux, has been pumping out updated volumes of his wine and winery guidebooks over the years. Although criticisms of the lawyer-turned-reviewer have surfaced in recent time concerning his dedication to neutrality, Parker has established himself as one of the leading wine critics in the United States, amongst his peers and those whom he adjudicates.
Dubbed "The Million Dollar Nose" and the "Emperor of Wine," Parker has notoriously arranged the wine ranking scale of the 100-point system for both his Wine Advocate newsletter and his guidebooks. Exceedingly influential to the consumer, Parker rates wines from 50 to 100 points, based on a number of factors including appearance, aroma, flavor and overall quality.
The power harnessed in the sheer possibility of attaining high status courtesy of Parker, or any of today's publications who have mirrored his classification (see Wine Spectator, Stephen Tanzer's International Wine Cellar), is where controversy can come into play. Not just for the consumer to view and use as a shopping list but for the winery to produce according to its assessor's palates.
How I compare far too much television to Bordeaux wines.
*Bottle #113: Château Larose Trintaudon 2005 Rouge, Haut-Medoc
*Price Tag: $20
*Running Tab: $1,435
*Retailer: Pete's Wine Shop, Seattle 
I should have liked this wine right off the bat when researching the label – their homepage on their Web site looks like a trailer for LOST which usually equals excellence to an epically cultish proportion. Unfortunately, this wine didn't start out with a bang (or a plane trash, for that matter), it actually started out in doldrums, dragging its feet in a lazy, "I'm Bordeaux and I know it" fashion.
As in, the estate started in the early 18th century with the Château de Trintaudon getting built within sight of the original winery in 1856 (where it still stands today), has been passed around by French nobles (two counts, one duke) over the generations and an insurance agency in 1986. Maybe not a classically romantic French winemaking story, but one of wealth, obligation and history.
Although it takes a little of the lust out of the equation, Trintaudon's Haut-Médoc (left-bank Bordeaux) 2005 vintage was the precise proponent for a solid harvest. It was a hot and dry, resulting in an early crop, rich in sugar content and balanced in acid.
Upon first tasting this wine, I thought the 60/40 Cabernet Sauvignon/Merlot blend was lean, cold, grainy and stiff – similar to many French connections and stereotypes made with Americans (much like LOST's Danielle Rousseau). After giving it some decanter love and watching the red cling to the glass for two hours (it could have had longer), the wine began to expand to more than just the glassware (just like Danielle… Sorry).
Oh sweet hedonistic heaven, I have heeded thee.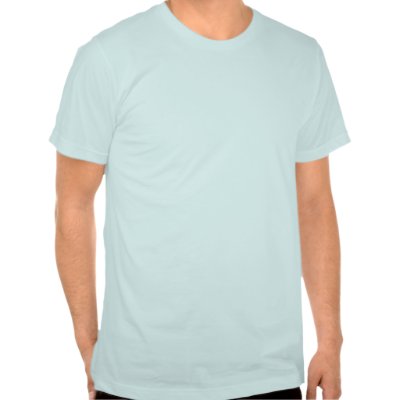 I've been so stuck in a glutinous rut of complimentary-event worshiping that I have forsaken the reason why I started doing all of my media whoring anyhow – my most honorable blog. Oh yeah, remember me?
Although, I stand to think if my blog had a voice (that wasn't already my own), it would appreciate and be proud of me for taking advantage of the happenings this industry grows rich in. My father has ironically dubbed me a "Seattle socialite" long ago. He doesn't own a (functioning) computer, has a first generation Nokia cell phone and has owned the same truck for nearly two decades. The man is a saint and he's right.
The following all contribute to a successful, free-loading and broke writer lifestyle I've been seeking: afternoon (like Manhattans at 3pm?) and evening (like I need to stay til 3am for an after party?) functions leaving me pregnant with food and liquor that I could never normally afford, sparking new friendships and making a few spiteful rivals along the way.
The word "rivals" makes it sound playful but at times, it's a bit harsher and my fateful opposers fall into the antagonist character in my storybook.
Roll out the red carpet, the rockstars of Washington wine and celebrities of the pairing sphere were in attendance at Wine in the Pines at Swiftwater Cellars a few weekends back at Cle Elum's Suncadia.
Wine in the Pines was stacked with a number of events through the weekend, offering a three-day food and wine festival dedicated to Northwest juice and bites. Completely poised to food and wine pairing, Saturday's kickoff affair was buried in the winery's cellar with 60 sets of eyes and ears in full devotion to Master Sommelier Evan Goldstein and TV host and original Thirsty Girl Leslie Sbrocco.
Son of celebrated author and Chef Joyce Goldstein, Evan Goldstein was spawn into the world of gastronomic culture and in 1987, he became the one of the youngest Americans and globally to pass the prestigious Master Sommelier examination. Since then, Goldstein has been creating wine education programs, launching hospitality schools and writing books like they are going out of fashion, including Perfect Pairings: A Master Sommelier's Practical Advice for Partnering Wine with Food, which brought him to Wine in the Pines.
Leslie Sbrocco, Thirsty Girl extraordinaire and Today Show wine contributor, is also an award-winning author, national speaker and wine consultant within the culinary industry. Sbrocco's first book, Wine for Women: A Guide to Buying, Pairing and Sharing Wine, helped to put her on the map with at-home female cooks striving for the real meal deal. Sbrocco can currently be found on her PBS show, Check Please!, and regularly has guest appearances on NBC and with her friend, Oprah.
It's kind of ironic that I usually find the most hooking part of a wine event to be the food. From the good to the bad and, of course, the heinously unattractive, enologically-inclined cuisine can swing whatever way the experienced (or lack there of) chef turn sends it.
The Auction of Washington Wines Picnic was a turn for the good. With innovative and creative menu items and presentation options, the restaurants of the Tulalip Casino wow'd their audience for the second year in a row.
Here's a few of my favorites…
*Bottle #112: Pico Maccario 2009 Lavignone Barbera d'Asti DOCG

*Price Tag: $15
*Running Tab: $1,415
*Restaurant: La Vita e Bella

I once worked service. Okay, I worked the restaurant scene for nearly four glorious years. Still haven't made as much paper as I did when I was shaking up cocktails and cutting off frat boys.
As much as I loathed my last culinary employer (I will not name!), it did lead me down the path of wine and its service that followings. So, thanks, I guess, sexist, hellism restaurant chain I worked for.
From the point of the server and from the patron, I believe the best wine service is when you're challenged.
In true duel format, you order a Nebbiolo Langhe based upon its dryness and dark red fruit, your server tells you that you should order the Barbera d'Asti instead and a staring contest commences as he convinces you with free tasters.
Relinquishing your arms, you take on his win and realize that he was correct. This Barbera is what I wanted.
At least this Barbera. From the well-known Barbera specialist, Pico Maccario Barbera is placed in Mombaruzzo, Piedmont, falling into the Asti DOCG. The vineyards on the estate cover nearly 173 acres, making it the heftiest of the individually owned vineyards in the Piedmont region.
*Bottle #111: Vinyl Wines 2009 EQ Grenache, Walla Walla
*Price Tag: $25
*Running Tab: $1,400
*Retailer: Homie-hook-up
Chip McLaughlin of Vinyl Wines is masterful at the art of sorority girl style hazing. After social media attacks of the wine kind and four guilt-infused invites to Seattle area events for his Walla Walla winery that I had already missed (I'm really busy!), I finally made it to an outdoor tasting of his wines at Madrona's most adorable recent addition, the Bottlehouse.
Sweater-clad in 70 degree Seattle weather, McLaughlin looks the part of a gentrified Capitol Hill refugee, transplanted to Walla Walla and clinging on to his city remnants for dear life. With a smile, McLaughlin effortlessly romances the crowd of middle age ladies as they giggle and sip his rose, listening to his every word as he paints the picture of his winery concept for his audience without a stutter in his stroke.
With his business partner, Spencer Richards, McLaughlin launched Vinyl Wine as an ode to new wine experiences. Offering to take wine to the next level with a music industry tie-in, Richards and McLaughlin handpick their wines alongside of their music. Each bottle label is detailed with its individual guitar riff, more often than note, a sentimental favorite of McLaughlin's.
With the purchase of each bottle, Vinyl offers digital playlists available for download through a passcord on the cork. The playlists include local and national artists, and of course, McLaughlin himself strumming to his modern rockabilly cross house music fusion.  
*Bottle #110: Otis Kenyon 2007 Matchless Red, Walla Walla
*Price Tag: $22
*Running Tab: $1,400
*Retailer: Homie-hook-up
James Otis Kenyon was a bona fide bad ass.
Rumored to be the profession with the highest suicide rate, James was a struggling dentist and couldn't take it any longer when a new practice popped up in his small town of Milton-Freewater, OR. He snapped. Instead of taking it out on himself, James took his competition down. Literally – with a fire that took the building to the ground.
Judgment from the townsfolk and banishment by his wife led James to a disappearance that lasted nearly 50 years and took his family to Walla Walla. James was a mystery and presumed dead to his sons and grandchildren until his grandson, Steve, was able to locate him on the Oregon coast and reunite the family. Passing on at the ripe age of 101, James was able to see his family relationships replenish and establish a valid redemption, leaving a positive legacy in his name.
The motive for James' actions are still unknown, however, Steve deemed his grandfather enough of a rebel hero to slap his silhouette on his label for Otis Kenyon Wines.
*Bottle #109: Hestia Cellars 2008 Merlot, Columbia Valley
*Price Tag: $28
*Running Tab: $1,400
*Retailer: Homie-hook-up
I'm not dead. I'm not in a ditch, my typing hands aren't broken nor do I even have a cold. I have zero excuse for being a lazy mofo for my blog and fanatical readers (hi, Mom). For that, I apologize and ask for you to reflect on the seven other times I've done this in the past three years. You forgave me then, you have to now. Baby. Baby, please.
Back in the New York groove, I am, with writing guns a'blazin' and a palate so thirsty a camel would be embarrassed.
I've been harboring a few bottles from Hestia Cellars in my mini fridge and felt the need to consume. Hestia, a recently relocated Woodinville winery (they were producing in Carnation before), is in the process of revamping their public image – hence the move. With the hiring of a new sales and marketing manager, a progressive social media presence and putting winemaker/owner Shannon Jones' face in the spotlight, Hestia is certainly "in the scene," as the hipsters would say.
Christening the label after the Greek goddess of hearth and home, Hestia is a family run operation who believes that "great wine isn't explained, it's uncorked."